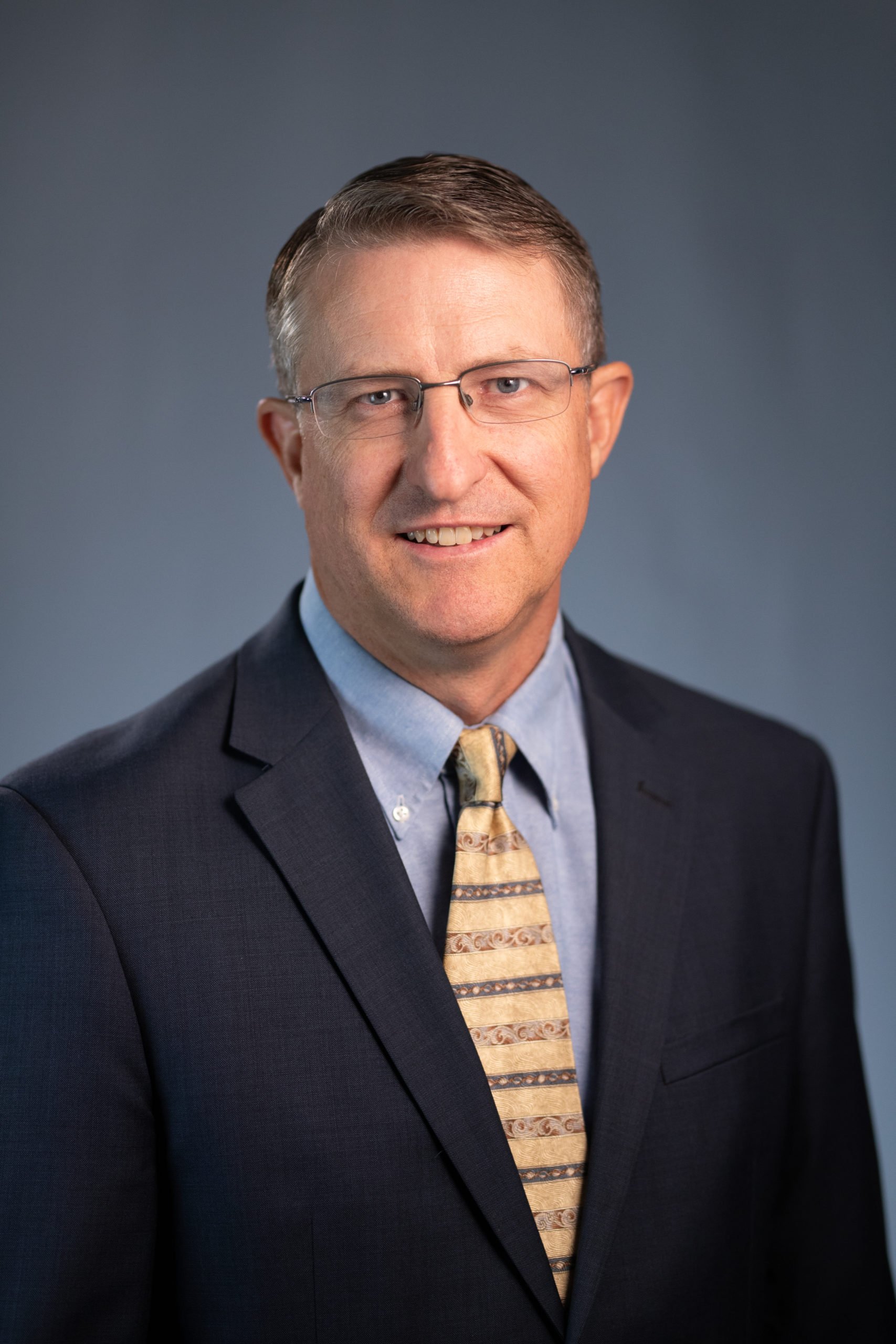 Russell Olsen
CPA / Partner
A hometown boy, first and foremost. Some people feel the need to leave town in order to find peace. Not Russell. He feels most of his peace and rejuvenation from visiting the nearby farm he grew up on as a child, and, not surprisingly, the fields in which he learned hard work. There's a special connection for Russell in tending the land and the animals that belong to his family. He still raises sheep there and takes his five children there often to instill the same work ethic that has served him so well throughout his life. Russell began with our firm at the ground level as a student, and he's been with us, working hard, ever since.
People matter to Russell. One phrase Russell has been heard repeating is, "Real people need accountants, too, not just businesses." He loves working with everyday, average folks and is most likely to make a connection with regular people based on his caring personality. Russell cares about the person or businesses he works with as a whole, not just from a financial perspective. He has been caught volunteering in the community on many levels and just can't seem to get enough of helping others.
Our secret superstar. Never one to showboat, Russell won't flaunt his accolades to anyone. And yet, he is one of our strongest assets. The government niche is complicated and confusing, but Russell can answer any audit question or easily make sense of tax concerns. He works well with high-level government and business officials, as well as laymen or anyone who is new to complex accounting issues. If you have a question, Russell will make sure to answer it before you leave. He enjoys helping all kinds of people while working hard to get the job done. It's a gift that was cultivated on a farm and perfected through Russell's signature talent: hard work.
What I Do
Russell is the lead partner on our government audits and also works with a large percentage of tax clients. He provides tax advice, tax preparation, business and financial consulting, and audit services.
Who I Serve
Russell works with many types of government entities, including cities, counties, charter schools, and special service districts. He also provides tax services to both business and personal clients.
Who I Am
Hilarious, sharp witted, and dry humored
Practical, humble, and down to earth
A people person with a refreshing grasp of what matters most
Education and Accomplishments:
Bachelor of Science, School of Business (Accounting Emphasis), Utah Valley State College, 1998
MBA, Accounting Emphasis, Utah State University, 2000
Member, American Institute of Certified Public Accountants (AICPA)
Member, Utah Association of Certified Public Accountants (UACPA)
Volunteer, 360 Degree Financial Literacy Task Force (UACPA)
Member, Finance Committee, Spanish Fork City
Past Board Member, Spanish Fork Chamber of Commerce
Owner, JR Livestock, LLC
Board Member, Utah State Jr. Livestock Show
Area Leader, Leland 4H Club
Program Advisory Committee, Broadview Academy
Little did we know…
Melted Mexican cheese calls to Russell…and he answers.
His favorite movie is They Call Me Trinity, a comedic spaghetti Western with a unique style of humor. This explains a lot.
His favorite books are

The Millionaire Next Door

and

How to Win Friends and Influence People.