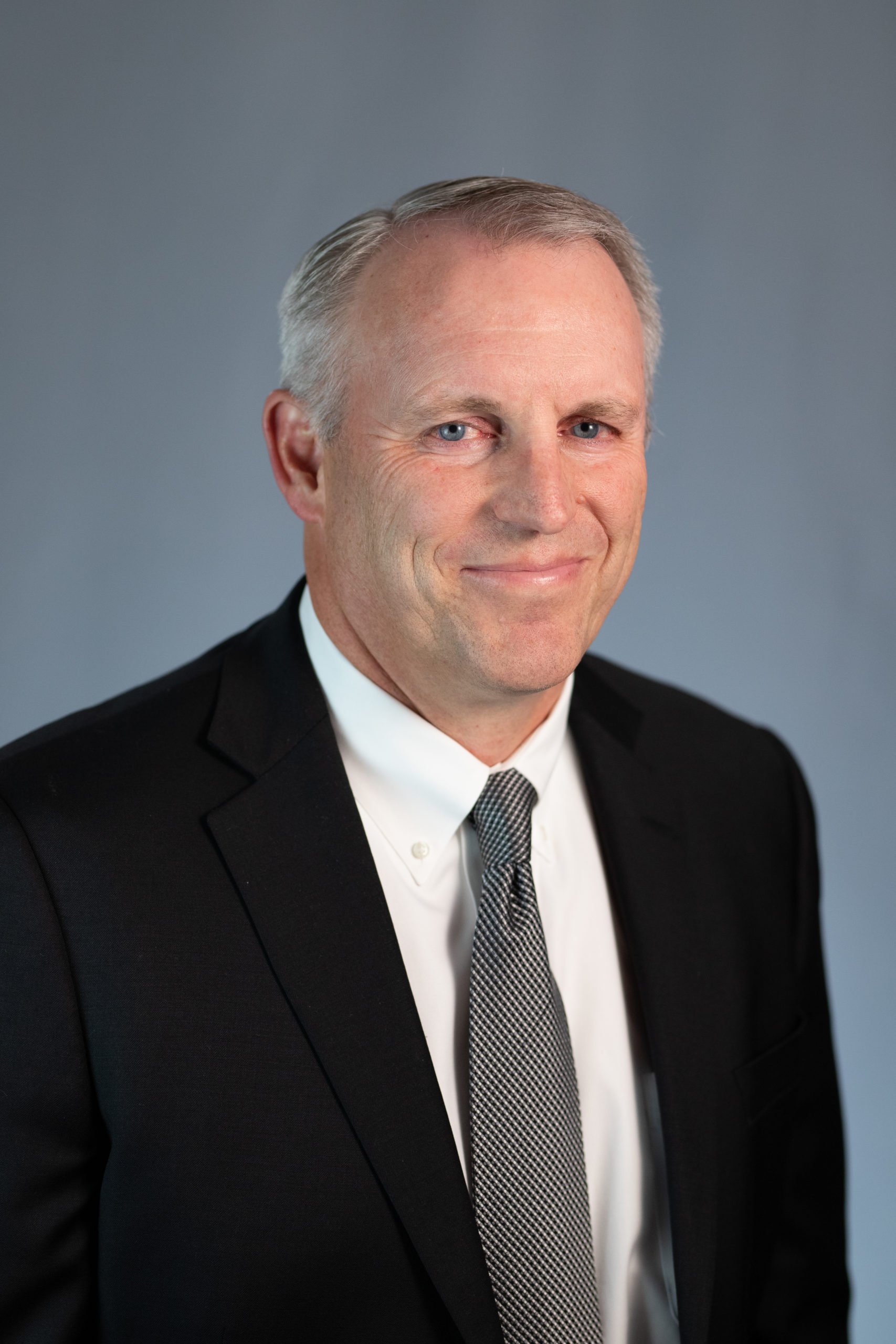 Greg Denning
CPA / Managing Partner
No matter what stands in his way, Greg Denning is a finisher. For example, after his good knee gave out at the 2004 St. George marathon, Greg's dream of completing his first marathon looked to be over. But while he was resting on the side of the road, and wondering if he should take the rescue van back to town next time it came by, he decided to try to make it to the next aid station that was about a mile away. He hobbled his way into the aid station and got some much-needed medical attention and kept on going. And going, and going, and going. He went on to finish the race thirteen miles later with both knees wrapped in Ace bandages and rubbed down with Icy Hot, but a finisher nonetheless. Greg's tenacity and impeccable work ethic make him one of Larson & Company's valuable assets.
Being dependable is Greg's strongest quality. If there are tax questions that come up for your business, the last thing you'd want is a tax guy who doesn't get the job done. Greg Denning not only gets the job done for his clients on time, but he also strives to make each one feel like they are his most important client. As an outsourced tax director and expert in corporate tax provisions, Greg brings a natural sense of order and accuracy to any business, large or small. A lifelong basketball player, he has played hundreds of games and been on the floor until the clock ticks down on each one. Finishing the game is never a question for Greg. He's there until the job is done on the court, and that's how he approaches his work as well. Never one to just put in a 40-hour work week, Greg knows hard work is a requirement, not an option. Greg's real talent is his knowledge of both the accounting and tax rules for any kind of business. Seeing both sides of the coin gives him an advantage that other tax preparers lack.
People Matter. As a family man who's been married for 27 years and helped raise his three children, Greg knows that people come first, whether it is in business or at home. Being easy to get along with and an all-around solid guy give Greg the opportunity to work with many different kinds of businesses, and he enjoys giving each one the star treatment that they have come to expect from him.
What I Do
Greg provides tax consulting, planning, compliance, and tax provision preparation services to publicly and privately held companies. He is the firm's subject matter expert in tax provisions, uncertain tax position, and consolidated tax returns.
Who I Serve
Greg works with consolidated, multi-national, and multi-state corporations. He also gives high-value tax planning services to corporate taxpayers.
Who I Am
A proven leader who gets the job done no matter what
The expert on tax in any circumstance
Hard working, young at heart, and right on the money
Education and Accomplishments:
Bachelor of Science and MAcc, Brigham Young University, 1990
Member, American Institute of Certified Public Accountants (AICPA)
Member, Utah Association of Certified Public Accountants (UACPA)
California Society of Certified Public Accountants (CalCPA)
Little did we know…
Greg's favorite meal is cheeseburgers. Any cheeseburger, from any restaurant.
His favorite race he's ever run? The Disneyland half-marathon followed in a close second by the St. George marathon.
Growing up in Richfield, a small town in southern Utah, Greg's favorite pastimes were playing basketball, riding motorcycles, catching lizards, and shooting stuff with BB guns. Which is, of course, a natural segue to tax accounting.